It is said of fairies that they are shy creatures and seldom adventurous,this can be regarded as a general rule of thumb. The rule however is not rigid for there have, in the past,been many eccentric, flamboyant fairies. This of course brings to mind the great Daniel T. Foxglove who in 1896 rowed a coracle made from chicken skin across the great Coquet river. In later life he went on to form his own circus in which he personally starred as a wasp tamer. The canopy of this fairy house is said to have made from part of Daniel T. Foxglove's original coracle.
"Kiss a boy on Sunday lose a tooth on Monday" ( Fairy Skipping Rhyme )
​
Much is known , even by mortals, about tooth fairies yet few people know how the business itself is financed. Once a payment is made for the tooth a legal contract comes into play. The tooth is then ground in a pestal and mortar along with other secret ingredients to create the world famous "Tooth Dust Elixir"which according to the label on the bottle can cure a range of ailments from fairy wing droop to " yearnings of the heart ". It is in this small unassuming house that the first bottle of "Tooth Dust Elixir was made in 1897
Since posting the previous fairy door article many people have asked for more information about the Tooth Dust Elixir particularly with regard to " Yearnings Of The Heart". I enclose here a label from the original bottle which clearly states "not suitable for human consumption". Hope this clarifies the matter.
On the face of it this fairy house is undistinguished and yet it does however have a remarkable history. This abode was, in the 16th century, the home of Professor Peasblossom mathematician and astronomer to the queen. It is here, in this very house, that the transit of Venus across the the sun in 1761 was correctly predicted for the first time. Today the house is owned by a family of fairies that specialize in the repair of antique cobwebs.
In the reign of the fairy queen Thistledown IV it was decreed that both elves and fairies should share equal status when it came to the buying and selling of property. This law was presented before her majesty by a fairy of humble origins who lived at this house. All fairy dwellings of historical importance are awarded with the pine cone decoration we see displayed here. Further information can be obtained at your local fairy library or your local history society.
Trolls- we all know their fearsome reputation but much about what we know about them are historical anecdotes, for these days trolls are perfectly assimilated into fairy culture. The surnames Crossbeck and Bridgegard are both troll in origin and reflect their somewhat dubious past. Troll architecture tends to be very fortified in its construction and troll doorways are often made from solid blocks of stone. This is the house of Sam Coldsteam who once courted a fairy who claimed her ancestry could be traced back to Queen Titania.
One could be forgiven for thinking this stone doorway is the entrance to a troll house and its location on Watershaugh Road ( Anglo Saxon for ' field by the water ') again suggests a troll residence this however is not the case. The house was undoubtedly built by trolls but has been occupied for at least five generations by the same Weft family of fairies. The Wefts , although weavers by trade, are however chiefly renounded for that excellent Meadowsweet wine that is traditionally served at "The Beltane Feast".
The fairy in the photograph is Susan Thistledown and I am sure many of you are familiar with the surname in connection with "Thistledown Quilts". The family have been in the quilting industry for many years now and the success of the business is largely due to the fact that each quilt comes with an eyelid tincture that induces dreams. The dreams can be chosen from a catalogue of over 400 titles (this range is constantly updated and revised as tastes change) . People have often asked if it is the fairy tincture or the quilt itself that promotes the dreams and the answer is both. This can easily be demonstrated by applying the tincture to the eyelids but not sleeping in the quilt no dream will ensue. However, provided the tincture has not been washed off, sleeping in the quilt the following night summons the dream( this may be less vivid as the tincture is older). Extra dream tinctures are available by mail order from the Thistledown catalogue.
7a, Water-Lily Street
Doors open at 8:30 p.m.
Songs are like tattoos
You know I've been to sea before
Crown and anchor me
Or let me sail away
From "Blue" by Joni Mitchell
It is said when an old sea dog retires he needs a home where he can still smell the sea. These days Walter never speaks much of the war but he does tell the young fairies some ripping yarns of sea monsters, pirates and mermaids.
Like most retired seafarers he still keeps an anchor outside his front door just in case he should drift into troubled waters.
I often smile as I pass his house as I can hear, through the porthole, Walter's favourite radio programme " The Shipping Forecast".
Walter once told me, in the strictest confidence, that on the reverse side of this photograph is a treasure map, personally I have never seen it, but then who am I to dispute such a claim?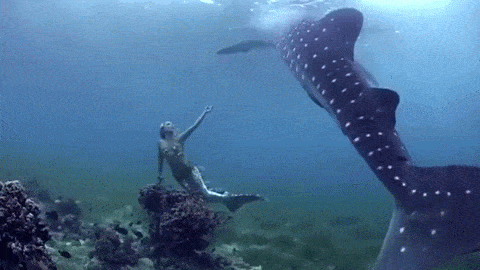 Behind this door is our Warkworth Fairy Library (there are however many other branches in local trees.) Reading is a popular outdoor pursuit among fairies particularly on sunny days.
A list of the most popular current fairy novels would include :-
​
Brave New Woad
For Whom The Spell Tolls
Fifty Shades Of Green
A Fairywell To Charms
Twenty Thousand Leaves Under The Seat
The Sound And The Fairy
​
A full list of library opening times can be found in the Sandwort Gazette.
People have often asked me how they can tell if there are fairies living on their premises. Fairies are often forgetful and are therefore prone to leaving their things lying around your house. With a little careful observation it is possible to spot the tell-tale signs of small misplaced fairy items nestling amongst your own everyday things.